Shimokura Music Group Used Guitar & Bass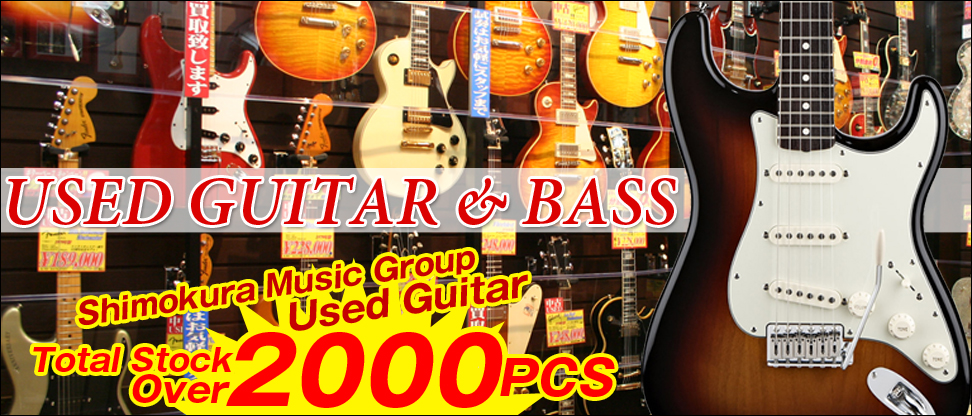 Guitar & Bass

Shop Guide
1F Guitar & Bass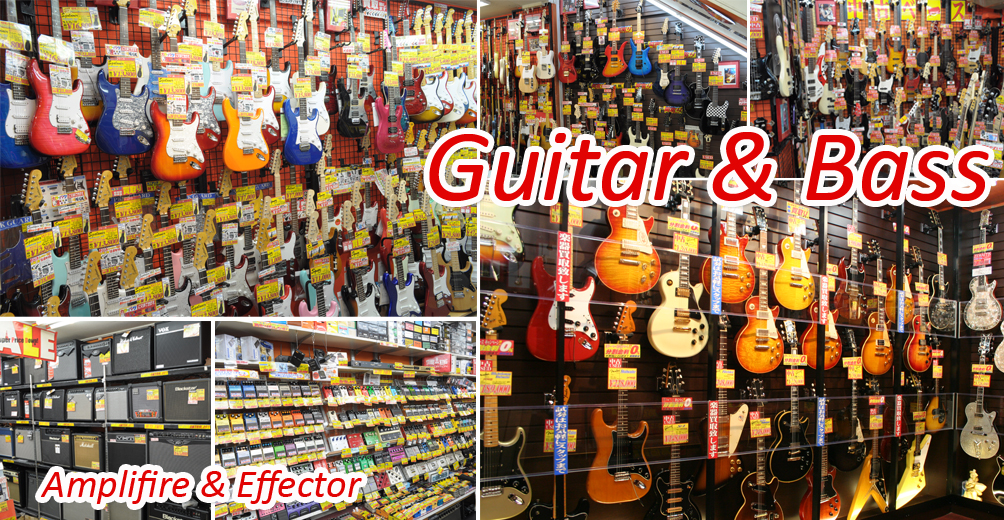 The showroom on the first basement and the first floor carries Japan's famous guitar makers such as Fender Japan, Ibanez Guitars, and Yamaha,
as well as guitars and basses from Fender USA and Gibson, all at discounted prices.

What's more, the showroom on a mezzanine not only features new musical instruments,
but also a wide selection of used models, as well as amps and effect units of various brands.
Acoustic Guitar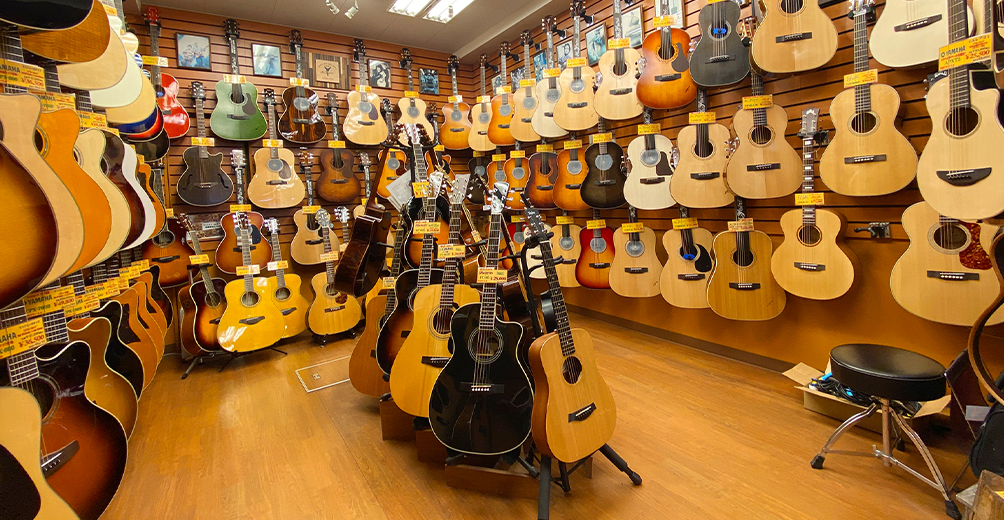 The showroom specializes in acoustic guitars and carries an array of prestigious brands like
K .Yairi and Yamaha from Japan to Gibson and Martin, as well as a collection of ukuleles.

The first floor features entry models, ukuleles, pickups, and other accessories, and the second floor specializes in an extensive collection of high-end guitars. Also, it stocks a wide selection of rare musical instruments and used musical instruments and gear.
Used Guitar Shop - Shimokura Second Hands -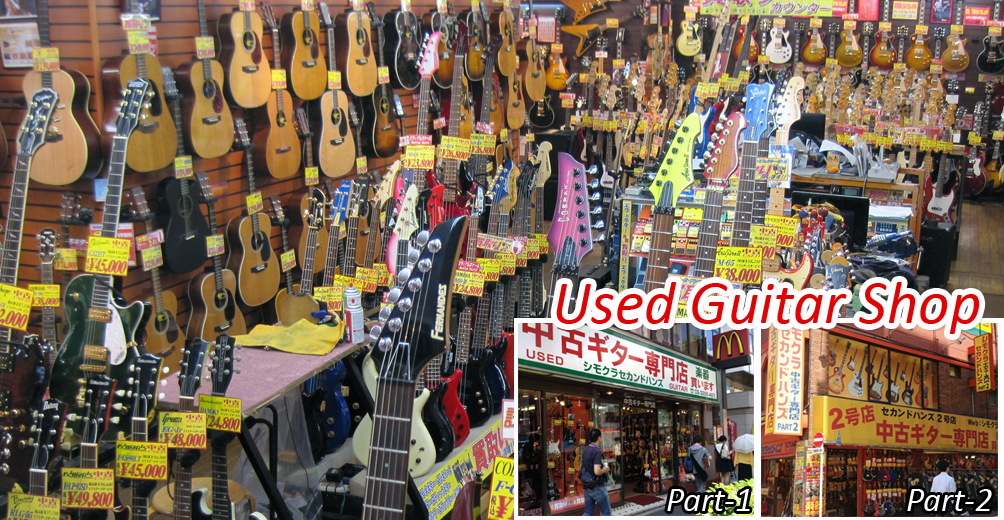 Shimokura Musical Instruments specializes in vintage and used musical instruments, carrying more than 1,500 used guitars and gear at two locations.

Shimokura Musical Instruments has a wide array of guitars from prestigious guitar makers, such as Fender, Gibson, and Martin, to Japan's top guitar brands, such as Fender Japan, Ibanez Guitars, Yamaha, and K. Yairi, which are available at bargain prices. Of course, all models are sold duty-free.
FENDER JAPAN - Used Guitar -

Gibson - Used Guitar -

Shimokura Original Pick "WAGARA"

Guitar & Bass